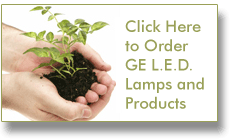 Welcome to Light Source! We are a specialty lighting distributor,
providing a wide range of products and services to our customers.
We offer:

• General Electric Lamp & Ballasts
• Major Fixture manufacturers including Lithonia & Lightolier
• Energy Efficient Lighting & Retrofit Services
• Commercial & Residential Lighting
• Unique and Hard-to-Find Items
While pricing is important, customer service and availability are also a priority. With a solid background in servicing large accounts, we provide a broad network of resources and a knowledgeable staff to our customers.
We offer programs to evaluate lighting aesthetics and energy savings for our commercial and residential customers nationwide. Through our ecomagination partnership with GE Lighting, we can assist our commercial customers with LEED Green Building certification. Please contact us for more information.